The article below is a translation of an old article about Greece that I have deep down inside my memories chest, considering it's still one of my most viewed articles in Portuguese, I decided to translate it to English and share it with everyone! I tried to keep the same voice as the original version, in Portuguese, but some of these "facts" were mostly my perception of things when I was living there.
Capital: Athens
Oficial language: Greek
Currency: Euro [ € ]
Time zone: Winter: UTC+2 Summer: UTC+3 (+2 hours ahead of Portugal)
Total area: 131 957 km2
Population: 10 724 599
Driving: to the right
Climate: the climate is Mediterranean with hot and dry Summers, and cold and wet Winters. The north side of Greece can be quite cold and snowy during Winter. On the other hand, the south and the islands have a milder Winter. Summers are usually very hot, with temperatures even reaching 40º during some days between July and August.
Some random facts about Greece
I think I will have a diabetic seizure soon, these traditions are killing me! Here in Greece it is tradition to give sweets to friends/work-mates when it's someone's birthday. Nothing strange to us, Portuguese people, because we do something alike…, and if we don't bring anything to share, we all have that one friend who will force us to pay a few beers at any pub (preferably at an expensive one) Well, considering this, the last two days we had 3 birthdays here at the office, which means, this is my third morning sweet.
Another tradition around here, that I just got to hear about, is that when someone buys a new car that person also should give sweets to their friends/work-mates, so try to guess what I have here right now between my keyboard and belly? That it! What's left of another morning sweet! This is my second one today…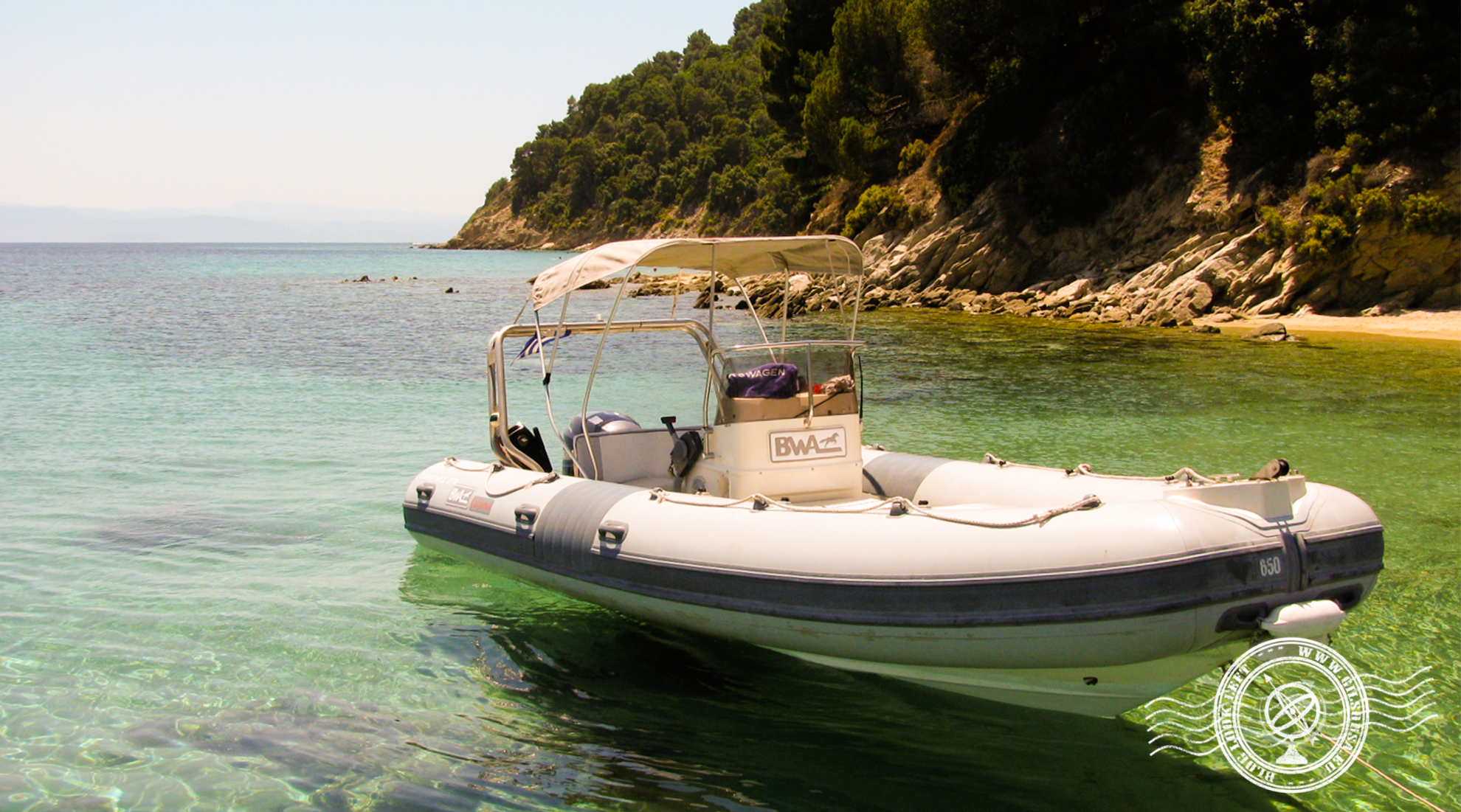 Regarding the birthdays story, that's something I still didn't get properly, according to some touristic books, Greeks only commemorate their birthdays until their 12th birthday, but I've seen a few birthdays around here as well…, maybe just because yesterday I had two sweets as well… And in theory, after their 12th birthday they only commemorate their "Name Day". Almost all Greek names are based on some Saint (which has a day for them), and in that Saint's day they commemorate something alike a birthday…, and just by coincidence, while I was writing this article another guy came up here with more sweets! I asked if it was his birthday, and his answer was "Name Day", I will really become a diabetic if I stay here much longer… I am starting to think this is just an excuse for them to eat sweets for any random reason…
More random facts about Greece, not counting with their really complex and interesting history, but there are a few really odd things still today, one of them that comes from almost 2000 years ago…, the Mount Athos which I am eager to visit one day…, but not during this internship. Check the link that points to Mount Athos, that peninsula is "independent" for almost 2000 years, it survived wars, empires and even Governments…, all because this peninsula is ruled by the church! Alike Vaticano, but on a bigger scale…
From my perspective, this is really absurd and very closed minded, it is a peninsula restricted from women and female animals, but only the domestic kind. Yes, that's right, women are RESTRICTED from that peninsula! How on Earth does this still happen on XXI century? And from the images I see online, it is a place of an amazing beauty…, at least they kept it unspoiled and they didn't let it become another touristic place filled with hotels and resorts…
Breaking news -> I just got offered another sweet! This is my third one today, if I am not mistaken… And this one is definitely a birthday sweet!
And proceeding with the random facts about Greece…
Another protected area is Hydra island, which I plan to visit one day, if I have better luck with the stupid boat tickets…, it is an island restricted from all motorized vehicles and with a very specific urban plan, all of this to keep the typical architecture of the island intact! You might find many things to complain about the greeks, but in regarding their heritage they know what they're doing…
Monemvasia is another place like this, a town I am planning to visit in June's long weekend. It is a medieval town, also restricted from all motorized vehicles, and again, to keep the town/isle intact!
However, you can also find terrible examples of how not to do things, like what they did in Athens… Between the Temple of Olympian Zeus and one of the most typical districts in Athens, of which it's history and mythology are so tied up, they created a wide and busy avenue…, which means, the Temple and the historical district are split apart by a busy avenue…, this is the price of "process" when people don't plan properly.
This weekend I will try to visit Meteora, I had other plans, but I guess I really will go to Meteora, I'll try to book a bedroom today (but first I'll make sure I can get the train tickets), and I think this time I will finally visit this place. This area, according to everybody, it is absolutely breathtaking…, whoever saw the movie 300 probably remember that Monastery that was on the top of a cliff…, these monasteries exist, and they are all in Meteora!
Another curiosity, is how precise these old people did things, apparently there are three temples that form a perfect triangle, and they are quite far away from the other ones, being one of them in one island… How on Earth did they do this? Based on stars only? I already visited these three temples, Parthenon, Temple of Poseidon in Sounio and Temple of Aphaea in Aegina (the first, and so far only, island I visited in Greece).
And I think it's enough of random facts, it's your turn now and come to Greece and explore it. Even if it seems they don't care much about the tourism, they have loads of amazing things for you to see.
---
Now some proper facts about Greece!
As the excerpt above was from a younger Gil, I decided to add a few more things to this article, and some proper facts about Greece that might be unknown to some.
Fact #1
The modern borders of Greece, as we know it today, only has 70 years! Less than a century! Yes, it's more than known that greeks are the pillars of modern society, democracy, philosophy, arts and much more. We all heard about Ancient Greece, and how important that period was and how that affected, in a positive way, the rest of Europe and parts of Asia and Africa. But, what probably you haven't noticed yet, is that Greece is located in a very very strategic region. Several wanted that part of Europe, Venetians had part of today's Greece, then Italians, also the Ottomans, Bulgarians, and other folks. The greeks suffered a lot across times, though their identify as a people prevailed.
Fact #2
Greece, for us is Greece, for them is Hellas! Confusing? I couldn't find exact information of why this is so different, but for what I could understand it started with the Romans, they called the people living in the area that is now Greece the "Graeci", while those people used to call themselves Hellenes. Maybe we all should start calling that country by Hellas?
Fact #3
Besides Greece and Cyprus, greek language is base for several dialects in Turkey and Italy, some even closer to Ancient Greek than Modern Greek!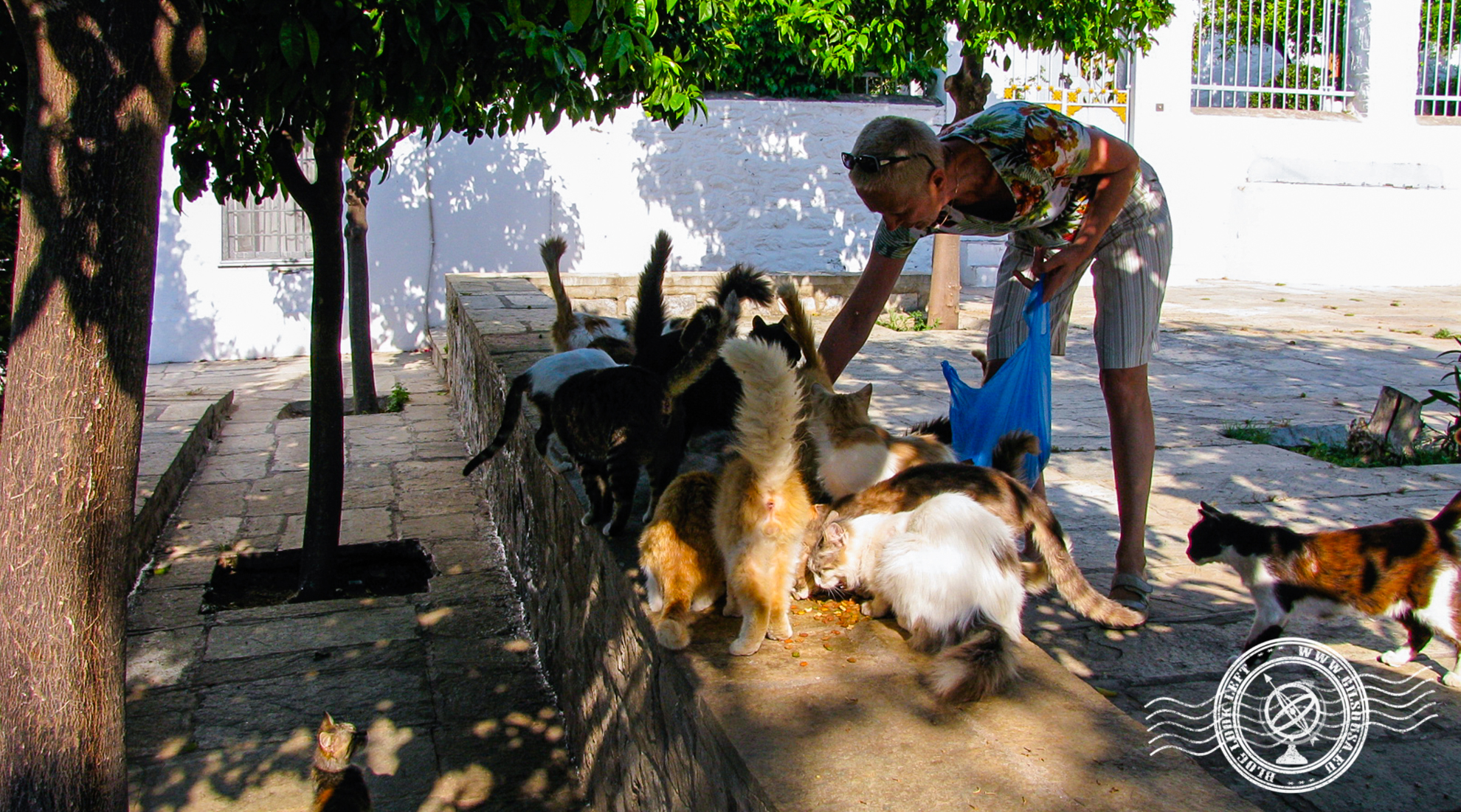 Fact #4
The greek flag has 9 stripes, 5 blue and 4 white. According to popular saying, each strip is for one syllable of their motto, Freedom or Death (Ελευθερία ή Θάνατος), it's also said that the nine strips are one for each letter of the word Freedom (Ελευθερία). The blue cross, I think that one it is easy to guess.
Fact #5
Greek coffee, Turkish coffee, Arabic coffee. They are all the same. But don't tell this to a greek, or a turk or an arab, most likely they won't like it. But you should try and drink it! Don't drink it as an espresso, let it settle down and take your time to drink it. And unless you want to hate that coffee for life, don't drink the very last part of it… Just take your time to drink it, and all will be fine. Patience is the trick to drink this special coffee.
Recommended Itineraries and Articles about Greece