I kept walking in direction to the city, and I passed through another temple, the Tofuku-ji Temple and the Zen Garden, honestly for me the garden was the most enjoyable part. The Tofuku-ji Temple is a Buddhist Temple founded in 1236, one of the five great temples of Kyoto.
The garden is more recent, designed in the last century, with the very Japanese maple trees. I just regret coming to Japan in October, a few weeks later and I would get all the autumn colors, it was already changing a bit, but that place covered in golden colors must be even more magical! There is a fee to get in though, but for people who like that kind of landscapes it's totally worth it, besides, the entrance fees usually aren't expensive, with 500¥ you can get inside most of the temples.
It was also at the Garden that I saw a Japanese monkey, unfortunately he was faster than my reaction to take a photo, but I don't mind, better enjoying the moment than wasting time trying to capture it. The garden is very beautiful, not too big and very relaxing. I walked through the garden for a while, I even spent a few minutes there enjoying a book before I moved again.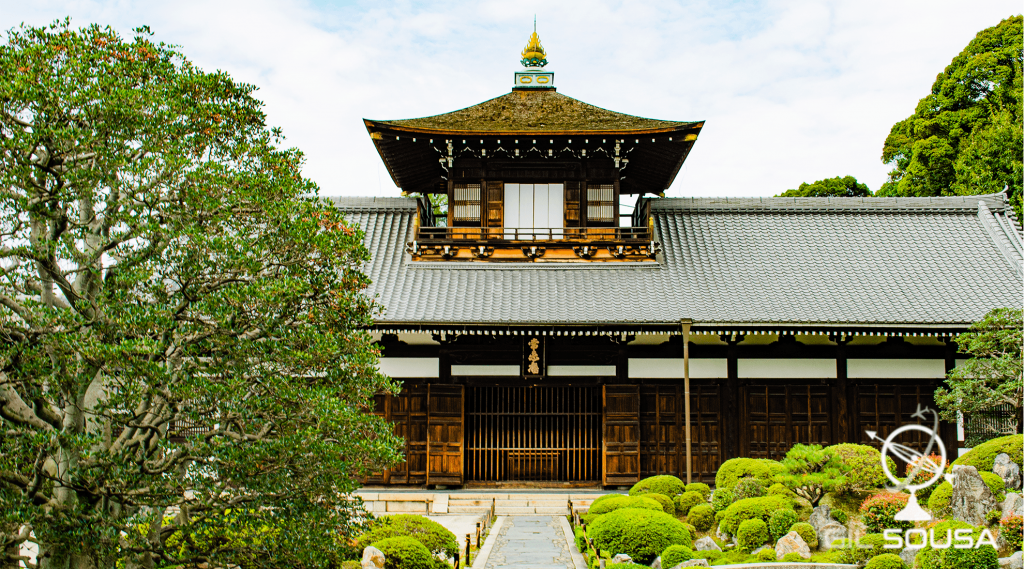 It was that time of the day that I needed to satiate my addiction, I went back to Kyoto Station and I spent a long time trying to find a Starbucks. I was at the wrong side of the station trying to find a street that was totally at the other end…, but well, I managed to find it after a while. While having my dose of caffeine, I used that relaxing time to write a few postcards that I would send later that same day. I guess they all arrived at their destinations, I have no complaints yet.
While at the Starbucks, I checked the map to see what was around and I considered going towards the city center passing through another temple, though on my way I changed my mind and I went back to the hostel to take a fast rest before dinner.
Even the dinner was a challenge, I spent a lot of time trying to find a restaurant not too full nor too empty, and I got even kicked out from one because it was too full. Well, that's what they told me, I saw free places but for couples, so I guess a solo tourist wasn't the best for them… I ended up eating something again at a small street restaurant in Gion, not fancy at all but a very nice experience, and with a lot of Japanese people unlike the other restaurants. So in the end, I think I had a more local experience and less touristic.
After the dinner, again, I went back to the hostel to write a bit on this blog, and to get ready for another long day ahead!